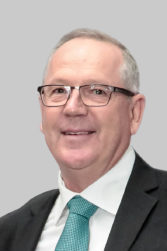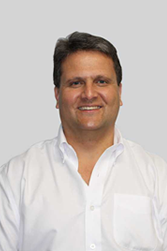 "We are southern Africa's leading distributor of engineering consumable products, technical services and solutions."
2020 Performance
GROUP PERFORMANCE
Revenue for the Group decreased by 4% to R10.038 billion. Gross margin decreased as a result of additional stock provisions taken in response to revised sell-through rates. The Group has taken R1.102 billion in impairments in the context of the COVID19 pandemic, of which goodwill was R639 million, property was R196 million, and deferred tax assets were R71 million. Consequently, operating profit declined from R699 million to an operating loss of R312 million. The implementation of IFRS16 Leases had a negative impact of R12.76 million on the current year.
IFRS 16 added R44 million to the finance cost for the year and finance income fell as a result of the sale of FirstRand bonds. The proceeds on the sale of the bonds were used to redeem the preference shares held by Standard Bank.
Profit for the year fell from R229 million, to a loss of R673 million after the impairments. This is reflected in the basic loss per share of 712 cents and headline earnings per share of 58 cents.
ESG
Revenue for the ESG Group was down less than 1% on the prior year. Consumables amounted to 61% of revenue, and Engineering which includes value added to products, amounted to 39% of sales. ESG businesses in Africa and Europe are growing faster than South Africa and that trend is expected to continue.
THE COMPANIES FORMING PART OF ESG
BMG
Distributor, manufacturer and service provider of engineering consumables and components.
BMG's user-friendly B2B and B2C online shopping platforms have been designed to make the purchase of engineering consumables for the business sector and consumers, even easier.
Our successful B2B online platform, which was launched a year ago, has inspired the recent establishment of a safe and efficient means for consumers to purchase engineering components electronically.
These E-commerce facilities improve access to BMG consumables and form part of our team's commitment to meeting exact market requirements.
Feedback during the Covid-19 pandemic indicates a preference for online procurement, rather than face to face shopping.
Our dynamic digital shopping platforms enhance the traditional way that we've done business for nearly 50 years and sees BMG continuing to lead the way.
Although these platforms offer new opportunities for doing business, digital shopping is merely another channel and does not detract from the technical support and personal care that the BMG teams are well known for.
BMG Online offers many benefits, including easy product browsing, selection and ordering; click and collect from the nearest branch; swift delivery and a fair returns policy.
Our B2B portal enables 24-hour browsing and convenient selection, from over 50 000 BMG products.
Through the easy-to-navigate B2C online platform, woodwork aficionados, DIY enthusiasts, auto restorers, gardening gurus, farmers and plumbers, can purchase quality components from the comfort of a computer.
Benchmarked on international best practice, Our B2B and B2C online portals are efficient, user-friendly and customer-centric
To find out more about BMG Online, please email customercare@bmgworld.net or go onto www.bmgworld.net.
Screen Doctor
Vibrating Equipment and material handling solutions.
Screen Doctor (PTY) Ltd was established to service the Mining, Industrial and Food Industries with the design, manufacture, refurbishment and supply of Vibratory, Dry Magnetic Separation Equipment as well as certain Mobile and Semi Mobile Material Handling Equipment.
Screen Doctor supplies equipment on a regular basis to remote areas all over Africa, Russia, Canada and South America.
INDUSTRI Tools & Equipment
Engineering tools and equipment.
ABOUT
INDUSTRI Tools & Equipment is the leading supplier of industrial tools and equipment in Southern Africa. Our purpose is to enhance productivity by equipping industry with effective tools. We are proud to supply quality brands and products through our broad distribution network, from hand tools for the everyday handyman, to large-scale supply contracts into the mining, construction, power generation, and industrial sectors.
OUR HISTORY
INDUSTRI Tools & Equipment is a merger of independently successful companies in the tool and equipment space. By consolidating and combining our individual strengths, INDUSTRI Tools & Equipment has harnessed the power of many into one stronger organisation, able to draw on the successes of their respective pasts to create a leader in the tool and equipment market.
The consolidation of the Man-Dirk Group of companies, which was started in 1979 in Randfontein South Africa, has created a new tool and equipment powerhouse. The group has captured significant market share in the industrial sector holding contracts with major mining houses, large industrial corporations, state owned enterprises and industries in the resources, energy, logistics and construction sectors.
OUR VISION
To be the first choice supplier of effective tools to all industrial sectors in Africa; equipping our customers for success and enhancing their productivity.
By combining the strengths of a number of long-standing industrial companies, and enhancing the efficiencies throughout our formidable national network; INDUSTRI Tools & Equipment is building a customer-focused supply chain that strives to be:
FAST
Whether we're bringing in the world's top brands, getting them through to you, or simply responding to your enquiry, we're committed to ensuring that it all happens within the shortest possible timeframe!
After all time is money.
RELIABLE
To enhance your productivity, you need to know your workforce is equipped to perform effectively.  That's why you need your tools and equipment supplier to offer not only the assurance that your goods will be supplied on time and in full, but also that they'll deliver to the task at hand!
EFFECTIVE
To properly empower your workforce, you'll need to ensure you've given them the right tools for the job.  That's why our unwavering goal is to get you the tools that get your people working smarter and more effectively, with equipment that helps you achieve more!
Oscillating Systems trading as OST-Africa (Pty) Ltd has been established as a company within the industrial sector since 1985 and preferred supplier to the mining industry and original equipment manufacturers.
In 2008 OST-Africa became part of the Bearing Man Group a major company within Invicta Holdings Limited, annual turnover in excess of 4.0 billion Rand, more than 3000 employees, a highly credible BEE rating
OST's product portfolio is divided into three specific categories – screen range, transmission range and material handling.
The main activity of OST is to design, develop and manufacture new products or applications using the Neidhart system concept which was first patented by Herman Neidhart in 1948. OST has used the Neidhart concept in a vast range of products and patented this invention in 1991 called the self- tensioning motor base.
This unique design has, for the first time, enabled users to enjoy maintenance free operation from V-Belt drives. Since then we strived to value engineered the product constantly. We also export our products to the U.S.A. and Europe.
We are the sole distributors of the Visam vibrator motor in Africa. These are imported from Italy. We deliver high quality, maintenance free, engineering solutions within the mining, process, farming and pharmaceutical industries to name but a few.
Through personal touch and excellent client service we aim to form long term relationships. OST has remained a force to be reckoned with and will continue paving the way for service excellence
Autobax
Autobax offers automotive components and solutions for sub-Saharan Africa.
As a wholly-owned subsidiary of JSE listed Invicta Holdings, Autobax is held to the highest standards of quality and service, and delivers accordingly. The established national footprint incorporates a head office in Johannesburg and branches in Cape Town, Port Elizabeth and Durban.
Internationally recognised as the only exclusive country-wide distributor of the Gates range of automotive timing components, Autobax has been Gates' preferred South African service provider for over 35 years, in addition to being the exclusive kit packer for Timken products.
Since launching over 50 years ago, Autobax has expanded its basket of automotive parts to include a comprehensive range of timing components as well as bearings and allied products, supplied by leading manufacturers such as MRK, NTN and NSK, among others.
The Autobax legacy of integrity and dedication to its valued clients has been borne out by numerous supplier awards for excellence in quality and service. For a trusted partner in premium automotive solutions for Sub-Saharan Africa, look no further than AUTOBAX.
ESG Exports offers exclusive rights to export BMG, INDUSTRI, Autobax, OST, Screen Doctor and Kian Ann products into Africa and other continents.
Rustenburg Engineers and Joerg Foundry
HISTORY
In 2018, BMG added Rustenburg Engineers and Joerg Foundry to its long list of recent acquisitions. This is the first time that BMG, part of the Engineering Solutions Group (ESG), has ventured directly into the foundry industry. ESG is the business segment of Invicta Holdings Ltd., an investment holding and management company that is listed on the Johannesburg Stock Exchange (JSE).
In April 2019, Rustenburg Engineers and Joerg Foundry amalgamated under the single umbrella of Rustenburg Engineering & Foundry (REF). The manufacturing facilities at REF (Pty) Ltd. include a no-bake resin sand foundry for jobbing and short runs, a greensand foundry for production runs, and a fully-equipped engineering workshop.
MANUFACTURING MISSION
To manufacture high-quality products based on our dedication to excellence in design and production, with our research and development capability focused on meeting the specific requirements of industry.
To manufacture high-quality products based on our dedication to excellence in design and production, with our research and development capability focused on meeting the specific requirements of industry.
To inculcate a culture of continuous improvement that not only benefits our product development process, but also our customers and the environment.
PERSONNEL MISSION
To employ highly-experienced and expert staff in order to allow us to be able to meet all customer requirements.
To equip our staff with the necessary skills in order to position ourselves for sustained future growth.
"ESG's strategy to further expand its fluid technology services, through the launch of an in-house manufacturing facility, strengthens the group's position in the valves sector on the African continent. The establishment of AFS also expands specialist valves services to a broader customer base and provides new market and application opportunities," says Donald Morrison, Managing Director at the helm of AFS. "The AFS team has extensive experience in slurry related valves, including Klep diaphragm and wedge gate valves. Our specialists have set their first challenge: to improve the quality of diaphragm valves, by extending service life and reducing the maintenance requirements of this range. This will be achieved through the implementation of the latest developments in design technologies, materials and coatings."
Through ESG's broad branch and distributor network, industry has easy access to a comprehensive portfolio of locally manufactured and imported valves. This range includes AFS Klep diaphragm valves, wedge gate valves, non-return valves, pinch valves and knife gate valves.
This range is particularly well-suited for use in harsh conditions in diverse industries, including mining, chemical and petrochemical, water and wastewater and energy production.