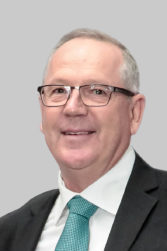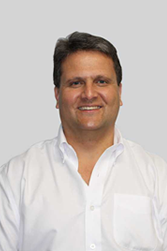 "We are southern Africa's leading distributor of engineering consumable products, technical services and solutions."
2019 Performance
Revenue grew by 15% to R5.238 billion, of which R254 million came from acquisitions during the year. Trading conditions were challenging, with the significant sectors which are serviced by ESG (mining, manufacturing, agriculture, general industry, construction) all experiencing headwinds during the year. These market conditions presented good acquisition opportunities, which ESG took advantage of. The acquisition of the Forge Industrial Group, which operates mainly in the Tool and Belting sectors of the economy, and the Driveshafts Parts business, operating in South Africa and Poland in the replacement drive shaft parts sectors, were concluded during the year. A total investment of R331 million was made in these businesses. The tool business was amalgamated with ESG's Mandirk (tool) business, but major restructuring was required to turn the business around. The turnaround strategy has, unfortunately, taken longer than expected to implement, but the combined tool business is expected to be profitable during the first quarter of the new financial year. The other core businesses in ESG have grown and the first phase of the consolidation and rationalisation of the logistics operations at BMG World are finally being completed and bedded down.
THE COMPANIES FORMING PART OF ESG
Through the consistent expansion of BMG's operations since 1974 they have become Africa's largest specialist distributor of engineering components.
Engineering consumables include bearings, seals and gaskets, power transmission, material handling, fasteners, geared and electric drives, motors and tools.
Fluid technology products and solutions include hydraulic, pneumatic, filtration and lubrication.
Technical design, on-site installation, maintenance, breakdown, condition monitoring as well as design engineering and failure analysis services.
Screen Doctor
Vibrating Equipment and material handling solutions.
Screen Doctor (PTY) Ltd was established to service the Mining, Industrial and Food Industries with the design, manufacture, refurbishment and supply of Vibratory, Dry Magnetic Separation Equipment as well as certain Mobile and Semi Mobile Material Handling Equipment.
Screen Doctor supplies equipment on a regular basis to remote areas all over Africa, Russia, Canada and South America.
INDUSTRI Tools & Equipment
Engineering tools and equipment.
INDUSTRI Tools & Equipment are specialist suppliers of engineering tools and equipment in the Maintenance, Repair and Operating (MRO) product groupings. Their offering includes tools and equipment, including personal protective equipment, lifting and welding products.
They are highly focused on supplying these products to mining, industry, power generation, municipalities, and state-owned enterprises.
They pride themselves in their high-performance supply chain.
OST Africa strives to produce products which are maintenance free, premium efficient and safe to operate.
OST Africa's products can be divided into three ranges namely: Screen Range, Transmission Range and Material Handling. Their product offering ranges from Vibrator Motors, Tensioners and Suspension Systems.
Autobax
Autobax offers automotive components and solutions for sub-Saharan Africa.
Since launching almost 50 years ago, Autobax has expanded its basket of automotive parts to include a comprehensive range of timing components as well as bearings and allied products, supplied by leading manufacturers such as MRK, NTN and NSK, among others. Internationally recognised as the only exclusive country-wide distributor of the Gates range of automotive timing components, Autobax has been Gates' preferred South African service provider for over 35 years, in addition to being the exclusive kit packer for Timken products.
Autobax strives to conduct business in a manner which conforms to relevant international standards, regulations, legislation and other applicable obligations.