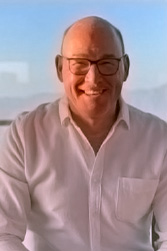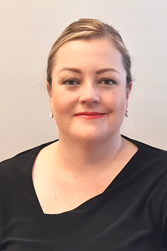 "Without continual growth, evolution and progress, such words as improvement, achievement and success have no meaning"
2020 Performance
Revenue for the Group decreased by 4% to R10.038 billion. Gross margin decreased as a result of additional stock provisions taken in response to revised sell-through rates. The Group has taken R1.102 billion in impairments in the context of the COVID19 pandemic, of which goodwill was R639 million, property was R196 million, and deferred tax assets were R71 million. Consequently, operating profit declined from R699 million to an operating loss of R312 million. The implementation of IFRS16 Leases had a negative impact of R12.76 million on the current year.
IFRS 16 added R44 million to the finance cost for the year and finance income fell as a result of the sale of FirstRand bonds. The proceeds on the sale of the bonds were used to redeem the preference shares held by Standard Bank.
Profit for the year fell from R229 million, to a loss of R673 million after the impairments. This is reflected in the basic loss per share of 712 cents and headline earnings per share of 58 cents.
CEG
Revenue for the CEG Group was down 3%. Agriculture and forestry accounted for 50% of the revenue, with construction accounting for 43% and material handling 7%. The cost of the operation is covered by the revenue stream from parts, services and rentals.
The companies forming part of CEG
HPE Africa
Earth moving Equipment
HPE has established a strong presence in South Africa in the past fourteen years through its quality, branded heavy earthmoving equipment. HPE distributes a globally leading brand of construction equipment manufactured by Hyundai Heavy industries.
The company continues to distribute six product lines throughout South Africa including crawler excavators, wheel loaders, wheel excavators, wheel excavators, mini-excavators, backhoe loaders, skid-steer loaders and crushing and screening equipment and ground-engaging tools.
HPE Africa is well represented in South Africa with the head office based in Jet Park and branches in Durban, East London, Port Elizabeth, Western Cape and Polokwane.
Disa Equipment
Earth moving Equipment
Disa Equipment Pty Ltd is the official Distributor of Doosan Construction Equipment and Everdigm hydraulic hammers and attachments.
Doosan is a globally leading brand of construction equipment manufactured by Doosan Infracore South Korea and is one of the larger construction-equipment manufacturers in the world.
Disa Equipment, t/a Doosan, continues to distribute all four product lines throughout Souther Africa, namely excavators, wheel loaders, articulated dump trucks and hydraulic hammers.
Disa Equipment's branch and distributor network retains its corporate identity and operates separately from Invicta's other construction operations.
The company has branches in Durban, Johannesburg and Wolmaransstad and dealers in Cape Town, East London, Middelburg, Bloemfontein and Pietersburg.
ESP Africa is a leading South African multi-brand distributor, established in 1980. ESP specialises in the procurement and distribution of high quality aftermarket replacement parts, including ground engaging tools, undercarriage for earthmoving equipment and parts for heavy duty diesel engines.
In addition, ESP is able to repair and recondition the undercarriage for most makes of earthmoving machinery, through three ESP workshops in Johannesburg, Cape Town and Durban.
ESP has ten branches in South Africa.
KM Products Europe LTD
Replacement parts for Earthmoving Equipment and heavy duty Diesel Engines
KM PRODUCTS EUROPE LTD was established in 1993 to create a reliable supplier of branded, quality, aftermarket replacement parts suitable for Caterpillar, Cummins, Detroit Diesel and Komatsu.
Originally founded in Chertsey, Surrey, the company has expanded, over the last 20 years to include subsidiaries all over the world, and in 2015 merged with AIP (Agricultural and Industrial Parts) to supply KMP Brand replacement parts for John Deere, Perkins & Massey, Case IH and Ford machines.
Criterion
Distributor of TCM Forklifts
This division was acquired on 1 June 2009 and is the sole distributor in South Africa for TCM forklift trucks. The TCM brand is known for its toughness and durability and has one of the highest resale values in the markets in which they operate. Criterion has developed a fully-fledged network of branches, depots and service areas.
Shamrock Handling Concepts (Pty) Limited
Distributor of forklift equipment
Shamrock Handling Concepts (Pty) Limited is the sole distributor of Moffett truck mounted forklifts, and its product offering includes other prominent brands, such as Combilift, Innolift, Agrimac all-terrain forklifts and Multisweep sweepers. The Capital Equipment Group (CEG) of INVICTA HOLDINGS LIMITED acquired Shamrock Handling Concepts (Pty) Limited on the 2nd of January 2018. Shamrock Handling Concepts was established in 1994 and is headed up by Marius Schutte.