South Africa's official Coronavirus (Covid-19) online news and information portal. In association with The Department of Health and the NHI. www.sacoronavirus.co.za >
Invicta Holdings listed on the JSE in 1989 and acquired Invicta Bearings Proprietary Limited in 1991. Bearings quickly became Invicta's core business and the unrelated companies that initially formed part of the Group were sold. During the nineties various companies were added to the Group, including Autobax, Northmec, and CSE. In July 2000 Invicta acquired Bearing Man and completed a significant share repurchase program over the five years that followed. Invicta's management continued to grow the Group and in 2013 acquired Kian Ann, a Singaporean company that distributes to over 50 countries. Other notable acquisitions included Equipment Spare Parts, Man-Dirk, HPE and Hyflo. During the 2018 financial year, Invicta disposed of its Building Supply Group ("BSG") and decided to focus on its core competencies of industrial consumables, and capital equipment and spare parts. Invicta controls and manages assets of over R10 billion and employs over 4 500 people worldwide.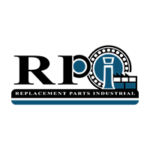 REPLACEMENT PARTS INDUSTRIAL
RPI is the leading distributor of engineering consumable products, technical services and solutions in Southern Africa. Leading brands of engineering components and consumables are sourced Internationally and distributed to end-users across Africa. RPI also provides technical support and value-added assembly of components into customised systems and solutions for end-user customers.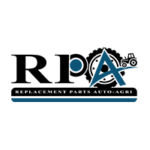 REPLACEMENT PARTS AUTO-AGRI
The RPA segment incorporates well-known products in the automotive space from Autobax and Driveshaft Parts. This segment has global reach is held to the highest standards of quality and service; it delivers accordingly. RPA has also successfully launched Agricultural solutions into the European market.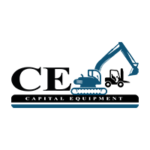 CAPITAL EQUIPMENT
The CE Group consists of local and international companies and divisions which operate in the supply of construction and forklift equipment. As an organisation that imports and supplies earthmoving and forklift equipment through a variety of divisional outlets, the management and employees are committed to continually maintain the ISO 9001-2008 Quality standard and the OHSAS 18001 Health and Safety Management System.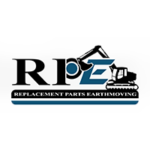 REPLACEMENT PARTS EARTHMOVING
RPE occupy a leading position in the distribution of construction equipment and forklift replacement parts.  OEM branded parts and components are sourced internationally and distributed in Southern Africa. Alternative parts and components for the replacement market are also sourced internationally and distributed in Southern Africa.